Ever since powermcu contacted me with his development board, it has never stopped fascinating me.
The device has some very powerful IO system built in on the board - and an innovative CPU daughter board, (for future upgrade I bet)
This board comes under $100 WITH a 7" LCD touch screen, something that I had wanted to try for a long time.

I have compiled the update.img with a lot of built in modules, to take on most of your serial port, frequency management, touch, keyboard tools. Needless to say, this is still in Beta.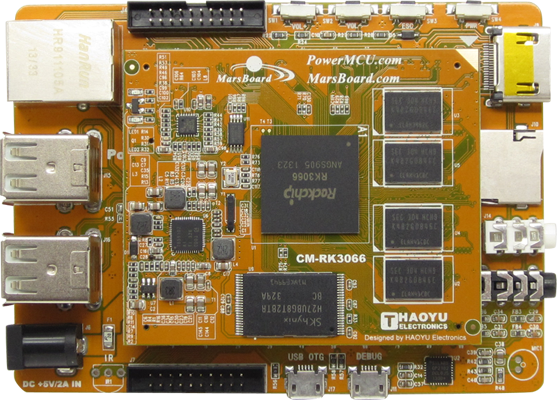 Happy to announce availability of PicUntu 5.1
There are three files that you can choose to install (These are all for LCD resolution, not for the HDMI resolution, which means it will work for both, but will be perfect for 7" LCD screen and low resolution for HDMI)
These are mtd versions to be flashed into flash ROM
 All of them are under 2.0Gb and hence you can use linuxupgrade tool
Alok
picuntu.g8.net was down for some time.

Reason ? An attempt to do remote upgrade on php had failed, causing the loop and file read issues...
The site was brought down, file-system fscked.... and php5 upgraded.

As we type this blog, other updates are underway.
Thanks for your patience guys !
Team,

Close on the heals of release of 4.4.3, we are happy to present PicUntu 4.5-nand-BasicGUI, A complete Linux distribution all images (yes kernel, system, boot et all) AND the installer. The zipped file and a few clicks, will be all it takes, to get your own PicUntu.

Link to the file is here --- > PicUntu 4.5-nand-BasicGUI

PicUntu 4.5 Basic Installer kit aims to make the installation, configuration and operations easy and convenient for end user to be able to use it, without worrying about the technology behind it.



All this packed in less than 247 MB !! - that's PicUntu 4.5-NAND-BasicGUI-kit


What does it do?
One click (actually 4
) install of PicUntu on Android stick.






Who is it for?
Home use

, multimedia users - even with 720p video files, the average load on CPU does not go beyond 30-35%.

S

mall servers

, linux desktops, linux webservers (http://picuntu.g8.net is a web

-

server running on PicUntu 2.2 since Feb 2013)

In addition to the home users for the multi-media PicUntu-4.5 is the first business device that works out-of-the box for

business users

as well.

It is snappy, fast and robust.
Read more: PicUntu-4.5-nand-BasicGUI installer - One file, few click install.
Team,

Very happy to announce the availability of the complete Linux distribution for PicUntu for 3188 quad core devices.
No more tinkering with settings, downloads, drivers, partial things working... now download and use with assurance. As always, PicUntu is created for end users who can download and use the device without the need for technical knowhow (Yes, we are working on getting the installation simplified)


This is based on 3.0.36+, and currently supports
1. MK802IV - Pre July Version (8188eu)
2. MK802IV - Post July versions (ap6210)
For a short period, there were 8188etv based modules also - that has not been tested...
3. Others coming soon.

The distribution consists of two parts - Kernel and Root Filesystem.

A typical user would need
- PicUntu 4.4.3 - PostJul13 - 1080p
- PicUntu - 4.4.3 - BasicGUI